Howard Rosenman is a Hollywood veteran, with forty years experience as a producer, and a mightily impressive filmography. He's experienced highs and lows, the changing face of the industry, various kinds of production roles, and success and failure, and he's a man who is not only responsible for smash hit entertainments, but also intimate dramas and a series of documentaries dedicated to improving tolerance and understanding of issues relating to gay life and HIV sufferers and AIDS victims. I spoke to Howard about his fascinating career.
How did you get started in the movie business?
It's a long story! In 1967, I was in medical school. My parents are Israeli, and I volunteered for the Six Day War as an extern, which is an intern without a medical degree. Over there, thirty days after the War, I met Leonard Bernstein whom I had known previously in New York. He recognized me and invited me to a concert he was doing with Isaac Stern - Mahler's 'Resurrection Symphony.' At the after-party, he asked me if I would be interested in being a gofer on a documentary that was being made about him conducting the Israeli Philharmonic Orchestra in Judea and Samaria for the Israeli Defense Forces. I said yes, and we got to know each other a little better. He saw that I was a storyteller and convinced me to eventually abandon my medical studies.

I went back to the States in September '67, and at first, took a leave of absence from medical school. I came to NYC and fortunately got a job working on a Broadway musical called 'Coco' with Katharine Hepburn. I did two more musicals and during that time met Barry Diller, who had just invented the 90-minute 'Movie of the Week' for ABC TV. We became friends and he told me that when I was ready I could ask him one favor and one favor only: "You can exploit me once but never again. I want to be your friend." He knew that friends in Hollywood always end up exploiting each other. I got a job at an advertising agency called Benton & Bowles making commercials. Within nine months I had won my first Clio on a Cool Whip commercial ('Anniversary Waltz').

Five years later, my girlfriend Kitty Hawks (the daughter of Howard Hawks), was working for Ron Bernstein at ABC (he's now a very important literary agent at ICM). She showed me a manuscript called 'Great White,' which was about a killer shark off the coast of Long Island. I liked it and thought it would make a great movie. I decided it would be the only favor I was going to ask of Barry Diller. He loved the idea of the story and brought me out to California. Unfortunately, we couldn't get the rights because the writer's agents wanted much more money than we were willing to offer. ABC was now making a hundred of these films a year. Both Spielberg and Michael Crichton got their starts making films for this unit.
Barry then introduced me to Richard Bassman, the Head of ABC Circle Entertainment, who was making 2-hour, not 90-minute, 'Movies of the Week'. The head of the division looked at the 'Great White' manuscript and said "We only make films that people would go out of their house on a Saturday night to see, and this isn't one of them." A week later 'Great White' was sold for the then unheard of $450,000 to Richard Zanuck and David Brown. Spielberg directed the film version for them. It was called JAWS (1975). Barry Diller called me and told me "You obviously know what you're doing with material. Go find a piece of material, bring it to me and I will make it."

Ron Bernstein was working with Daniel Melnick and David Susskind at the time, and he found a piece of material called ISN'T IT SHOCKING? (1973). It was about a guy who goes around killing people with a electro- cardiograph machine. Deanne Barkley, the head of the division that made the 90-minute 'Movies of the Week', liked it and it was one of John Badham's first movies. He later directed SATURDAY NIGHT FEVER (1977) and WARGAMES (1983). We had a great cast (Alan Alda, Ruth Gordon, Will Geer, Edmund O'Brien, Lloyd Nolan, Dorothy Tristan and Louise Lasser) and it did very well in the ratings. It was a really witty movie. Ron Bernstein and I became partners and made a lot of TV films. We started a company for Robert Stigwood called RSO Films. Stigwood was an Australian entrepreneur who managed the careers of Andrew Lloyd Weber & Tim Rice, The Bee-Gees and Eric Clapton. We made films like KILLER BEES (1974) with Gloria Swanson, Kate Jackson and Eddie Albert (Curtis Harrington directing) and ALL TOGETHER NOW
(1975), which was Randal Kleiser's first film. He later did GREASE (1978). I then introduced Stigwood to Barry Diller who by now was the Head of Paramount Pictures. Out of that relationship came SATURDAY NIGHT FEVER and GREASE - humongous hits for Diller and Paramount.


Can you talk about befriending and working with Joel Schumacher very early in his career, and how you collaborated on SPARKLE (1976) ?
He was a window dresser at the time I met him in New York in 1969. We became friends. He is, and remains, a great raconteur and anecdotalist. I remember being on Long Island together on a really hot day listening to The Supremes on a loop. We both loved R&B. His displays on Mondays in the windows of Bendel's on 57th Street and 5th Avenue became like fashion underground events. All the fashion types would come and watch Joel create his displays. Joel stripped the mannequins, dumped them in vats that had various shades of coffee and twisted them into various shapes. This was before Benetton created their multi-culti look. One night he put three mannequins in red dresses in the window and one of them had paillettes all over them. One of the sparkling pailletes fell on the floor and as I passed it to Joel, it glinted in the light. I said to Joel "We've got to make a movie about these three girls in the red dresses and call it 'Sparkle'.'' We both really wanted to go to Hollywood and make movies.

I wrote a treatment, based on the relationships Berry Gordy had with Diana Ross, Marvin Gaye and Tammi Terrell. We sold it to Robert Stigwood, for $5, 000. We then hired a writer called Lonne Elder III, who had written SOUNDER (1972) and been nominated for an Oscar. By this time I had also started a company with Stigwood called RSO Films, and made quite a few TV films with Ron Bernstein, including KILLER BEES. While we were making that film in the Napa Valley (we used the house that Francis Ford Coppola now lives in), Lonne Elder's script came in and I read it. It wasn't any good. Joel was doing the production design on KILLER BEES for me after doing the costumes for ISN'T IT SHOCKING, and he elevated those movies with his work. I remember us driving in the Napa Valley together and me telling him "Our movie will never happen unless you write it." He wrote a new script on spec and we sold it to John Calley at Warners.

Calley called Joel and I into his office after he had read the 400-page script. He told us "I'm going to make this movie under the following four conditions: 1. We're going to cut the movie down to 110 pages. 2. Curtis Mayfield is going to do the music. 3. Sam O'Steen is going to direct it. 4. The budget is going to be $1.6 million. Boys, take a walk around the block, think about it and come back and give me your answer. "

Joel said he was willing to step aside as director. He had wanted to do it. Sam O'Steen was one of the greatest editors in the world. He had edited COOL HAND LUKE (1967), THE GRADUATE (1967), ROSEMARY'S BABY (1968), CARNAL KNOWLEDGE (1971), CATCH-22 (1970) and CHINATOWN (1974). He was both John Calley and Mike Nichols' favorite editor. Sam had just directed a four-hour musical for CBS TV called QUEEN OF THE STARDUST BALLROOM (1975) with Maureen Stapleton. Marilyn and Alan Bergman (Barbra Streisand's writers) had done the music and Calley wanted them for SPARKLE. Curtis Mayfield ended up doing the music because he had just done a deal with Warners. I had wanted Ashford and Simpson. We decided the film could be done on that budget. We saw Curtis Mayfield as our Barbra Streisand. We told him we accepted his conditions, and within three weeks we were on the lot making the movie. Irene Cara (FAME, 1980), Lonette McKee (THE COTTON CLUB, 1984) and Philip Michael Thomas (TV's 'Miami Vice') had all never made a movie before.

Can you talk about the 2012 remake?
We shot the film in October and November 2011 in Detroit. The original film was about three black girls in Harlem in 1956 who become a girl group. The new movie is about three black girls in Detroit in 1968. Salim Akil, who directed JUMPING THE BROOM (201) and created 'The Game' for TV, directed the film. His wife Mara Brook Akil wrote the screenplay. She wrote the TV series 'Girlfriends'. It's a fabulous movie and is better than the original. It's a very different film and it stars the late Whitney Houston as the mother of the three girls. Jordin Sparks plays Sparkle, Carmen Ejogo plays Sister and Tika Sumpter plays Delores. Those roles were played by Irene Cara, Lonette McKee and Dwan Smith in the original. Derek Luke (ANTWONE FISHER, 2002) is also in the cast of the new film. We used five Curtis Mayfield songs and R.Kelly wrote three new songs for us.

What were some of the first lessons you learned as a producer?
This business is about 99.9% rejection. I teach a class on how to pitch movies at the USC School of Cinematic Arts and what I tell my students is "Because so many people will reject everything that you do, it means that there is always one schmuck somewhere who will buy it!" It's all about tenacity. Networking is also key as well.


What personal qualities do you feel you have that have enabled you to be a good producer?I'm tenacious. I never take no for an answer. Every project that I have worked on has been rejected a thousand times, and I've made thirty movies! I'm hopefully beginning to understand story after forty years in the business. The three act structure and storytelling are the most important things to understand as a producer. I am able to recognize talent in writers, directors and actors. I'm able to network, and to charm and schmooze people. You're part pimp as producer, setting up people with other people on projects! And I'm stubborn, relentless, and most importantly, I'm passionate about what I'm doing.

How do you choose your projects?
Ideas are submitted to me, or I come up with the idea myself. FATHER OF THE BRIDE (1991) was a remake of an old Spencer Tracy movie that I liked. BUFFY THE VAMPIRE SLAYER (1992) was a script by Joss Whedon that was submitted to me. THE MAIN EVENT (1979) was the idea of my partner Renee Missel. RESURRECTION (1980) was an idea of mine. GROSS ANATOMY (1989) was based on my years in medical school. SPARKLE was of course an idea of Joel's and mine.

Do you get frustrated by the image of producers as people who sometimes meddle and prevent directors or writers from achieving their visions?
If the movie's a hit, the director gets the credit. If the movie's a flop, it's the producer's fault!

Do you feel that the role of a producer is misunderstood?
You can't make a film without a producer. He's the first one in and the last one out. He's the one who has to carry it all, put all the elements together and has to keep it going. Most movies take an average seven years to develop. Some of them can take twenty. Some take one year to develop. Unless you have the tenacity, the passion
and the willpower to make the film, it won't happen.

How important is a good working relationship with the director on a movie?
Once the director gets on the set, he has all the power. According to the DGA union and Director's Guild rules, he can throw the producer off the set if he likes. A good relationship with the director is very important. It doesn't often happen that an unhappy relationship results in a good movie.


Which collaborators have you enjoyed working with the most?
I greatly enjoyed working with John Dahl, who directed YOU KILL ME (2007) with Ben Kingsley and Tea Leoni. We just set it up as a series on Showtime. I enjoyed working with Tea, who also did THE FAMILY MAN (2000) for me; Brett Ratner who directed that film; Joel Schumacher, and Ellen Burstyn, who starred in RESURRECTION (1980). Rob Epstein and Jeff Friedman, who directed the three documentaries that I made with them: COMMON THREADS: STORIES FROM THE QUILT (1989), which won an Oscar and a Peabody; THE CELLULOID CLOSET (1985), which was nominated for an Oscar and won us our second Peabody, and PARAGRAPH 175 (2000). I now am making a narrative feature film with them called ANITA about Anita Bryant, starring Uma Thurman. Darren Star, Dennis Erdman and Jeffrey Schwarz are our partners, and Chad Hodges wrote the script.

You've been working in Hollywood for five decades now. What are the most significant changes you have seen take place?
It's changed a lot. It used to be the wild, wild West out there and a lot of fun. Now it's very corporate. They used to make $30m dramas in Hollywood and now that is the realm of the indies. Movie studios usually only make tentpole movies now - $150 to $200m movies that have some sort of 'brand.' They're either from a comic book or graphic novel or have some recognizable name.

What do you enjoy the most about producing in Hollywood?
Every day's a challenge that brings a hundred different problems that you have to figure out. You meet the most interesting people in the world. Everyone gravitates towards Hollywood, so there isn't a person in the world that I can't meet.

What do you like the least?
Like I said, it's 99.9% rejection. It's very, very competitive and every day is a nightmare!

Which of your successes are you the most proudest of?
FATHER OF THE BRIDE, THE FAMILY MAN and as a TV series, BUFFY THE VAMPIRE SLAYER, were all big hits. SPARKLE was of course Joel and I's baby, which we loved the most from the beginning, and now we've remade it. But the things I'm most proudest of are four documentaries that I have made.

COMMON THREADS: STORIES FROM THE QUILT is about the AIDS quilt. It follows six people from the time they are infected until their names end up on the quilt. Dustin Hoffman narrated it. Vito Russo was one of the six people in COMMON THREADS that we followed, and we created a quilt in his honor. He wrote a book in 1981called 'The Celluloid Closet,' based on a series of lectures he did on the history of gay and lesbian images in Hollywood films. Rob Epstein, Jeff Friedman and I turned it into a documentary in 1995. PARAGRAPH 175 is about gays in the Holocaust. BRAVE MISS WORLD (2012) is about my friend Linor Abargil. It's all about her rape ordeal before she became Miss Israel and six weeks after that, Miss World. It's directed by Cecilia Peck, who is the daughter of Gregory Peck.

I do all these documentaries for nothing. It's all about giving back something and they give me the most fulfillment.

How did the outbreak of AIDS affect such a small community as Hollywood?
It was a scary, paranoid and devastating time. From 1980 to 1990 was the worst period ever. I knew over 2, 000 people that died from AIDS, and there were about fifty people that I went through the process with. from 1980 to 1987, all my friends were getting sick, and I also didn't know whether I was going to get sick or not. It was brutal.

What was Hollywood's immediate reaction to the crisis?
It mobilized immediately. Sidney Sheinberg and Barry Diller created organizations to combat the disease both medically and socially. They rose to the occasion in the biggest way possible. It united the community. I started a non-profit organization called Project Angel Food, which is a Meals onWheels service for HIV and AIDS patients. It's now one of the biggest charities in Southern California. I formed it with Marianne Williamson and about ten other people.

Is your aim with such work to increase awareness and tolerance towards those suffering from HIV and AIDS, and increase tolerance and understanding towards gay people?
Yes, I think the documentaries helped create a better social climate.They put a face on AIDS and homosexuality which helped create the more tolerant conditions we have now. There's been a gigantic shift. In the beginning you couldn't even talk about homosexuality. Hollywood has always been tolerant as long as you're making money. The social mores of the country have changed so drastically. Now gays can get married in about seven states. 'Don't Ask, Don't Tell' was repealed. There are TV shows with homosexual characters on air which have helped change the climate. Americans now accept people who are gay and they understand that being gay is not a choice. The new generation that's been brought up during the last fifteen years doesn't care at all. They're surprised by homophobia. It's only the fundamentalist right that have a problem.

You acted in Gus Van Sant's film MILK (2008). Were you familiar or friendly with the real Harvey Milk?
Yes, we were both brought up in the Five Towns area on Long Island, and we knew each other very well. I also knew the character I played, David Goodstein.


Which of your films' failures disappointed or hurt you the most? How do you deal with it when it happens?
You can't have success without failure. You learn from every single one of them. There isn't a person who hasn't failed and hasn't learned from it. What you learn to do is pick yourself up and move ahead. It's very disappointing when movies don't pan out. RESURRECTION was disappointing. The original SPARKLE wasn't a hit although the soundtrack album that Curtis Mayfield and Aretha Franklin did well. Many of my movies haven't been hits. BUFFY wasn't a hit until it became a TV series. The film version was the most disappointing to me because we had a terrible director. We had the same problem on GROSS ANATOMY.

You've done different kinds of producing. You've produced for hire, you've run companies and divisions, and you've run your own production companies. Which do you prefer?
I like it all. I'm very independent now so I can do whatever I want. When I was running big companies I had a lot of responsibility, but I was very productive. I worked with people like Sandy Gallin and Robert Stigwood. After that, I worked for Brillstein/ Grey's management companies and I had such leverage. We managed the careers of people like Michael Jackson, Neil Diamond, Dolly Parton, The Pointer Sisters, Whoopi Goldberg and Richard Pryor, and in all venues of their work. We, as managers, steered them to their agencies. In Sandy Gall's case, we steered most of them to the Creative Artists Agency (CAA). We were writing a cheque for $30m every year to Michael Ovitz, so he had to pay a lot of attention to us. He would introduce us to his clients and get us spec material. He'd help us to get our movies put together and done effectively, which is why we worked with him.

How did you come to get involved in the 'Bond Girls are Forever' (2002) documentary?
This is another long story! Maryam d' Abo, who was a Bond girl in THE LIVING DAYLIGHTS (1987), actually made the film and it brought it to me. I got involved because I know her husband, the director Hugh Hudson, who did CHARIOTS OF FIRE (1981) and GREYSTOKE (1984). He made a movie for me in 1987 called LOST ANGELS, which starred Adam Horowitz from The Beastie Boys. Hugh and I didn't get along originally. He was an aristocrat from Britain, and I was a boy from Brooklyn. He kind of took over LOST ANGELS and I resented it. One day he said to me "Boy, you are tough." I remember one day thinking that I had to make the relationship right. I realized the only way to get him to understand me was for him to see me in a vulnerable position.

This was the time of the laying down of the AIDS Quilt in L.A. It was the first time people were going to see it in the city, and it was the size of a basketball court. Eventually you could stretch it from the White House to the Washington Monument and back. The last time it was unfurled, in 1994, it was the largest piece of artwork in the world. Each panel was 6ft times 3ft, and all the panels were interwoven together to make this gigantic quilt. I was there laying down panels for four of my best friends. There was a big ceremony at the Pauley Pavilion at UCLA.

I invited Hugh to see the ceremony. The panels were floating from the rafters and on the sides and all over the floor. The ceremony was so moving, and I started to cry as I laid down the panels. I saw Hugh come down from the rafters, and he took me in his arms and whispered "You've gotta make a movie about this. You've got to put your anger and grief into a movie." From that moment on, Hugh and I have remained close. He's like a father figure to me.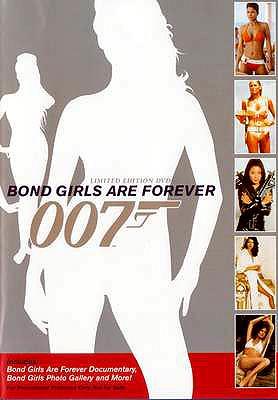 Are you a Bond fan?
Yes, big time! I've seen every single one. They have glamour and glitz, and characters that you love. They're irreverent and funny, and chic and stylish. There's always a lot of action and adventure. The villains are always interesting.

Are you a fan of Daniel Craig's Bond?
Although Sean Connery is still my favorite, I love Daniel Craig. I think he's fantastic.

How has your religious faith influenced your choice of projects?
My faith has had a big influence on my choice of projects. My parents are Israeli and they are seven generations born in the Old City of Jerusalem. I made a film called A STRANGER AMONG US (1992), which was about Hassidic Jews, which ire my familial roots. I made it as a tribute to that way of life. The Biblical values that I was brought up with are ingrained throughout my documentaries and my films.

What are some of your upcoming projects?
I have about thirty projects on the go. With my partners Carol Baum and David Permut, I just sold the remake rights to an Israeli film called A MATTER OF SIZE (2009) to Paramount. It's about sumo wrestling and was Israel's most successful comedy. I'm producing NAPOLEON with Al Pacino. I am producing two Broadway musicals. One is based on SPARKLE. The other is based on a dream I had in 1985. I convinced Anne Rice (the writer of 'Interview with a Vampire') to write a treatment. It's called 'Anne Rice's ''The Seventh Song'' ' aka 'Anne Rice's ''Voce'' '. Craig Lucas (PRELUDE TO A KISS, 1992) is writing the libretto, and Elizabeth Scott and Lance Horne are writing the music.


I spoke to Howard by telephone on 14th June 2012 and would like to thank him for the generous use of his time and the breadth of his answers.
Paul Rowlands is a Japan-based writer. After completing a BA Humanities course (majoring in English and Science) at the University of Chester, he moved to Japan in 1999. He writes for the James Bond magazine, Kiss Kiss Bang Bang, has had articles published on Press Play and has had an almost lifelong obsession with cinema, something the advent of DVD only increased. Paul is also a writer of so far unpublished short stories and novels, and is planning his first short film.